How am I just now finding the blog
I heart Organizing
?
It is incredible! I spent a good 2 hours reading it over the weekend and getting inspired!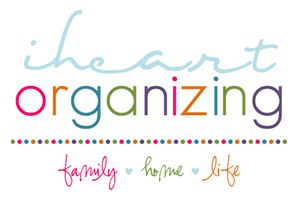 Look at her Lego storage. LOOK!
image from i heart organizing. See the blog post here.
Then she has this great post on how to organize and save kids hand me down clothes. I should really get crackin' on that.
Our 1 yr old has obviously outgrown some things that I want to save. Her system is a lot better than my
"throw it in a random box and shove in the closet"
method. You should see how much she can fit in ONE of those drawers!
image from i heart organizing. See the blog post
here
.
Now I'm all fired up to organize this house! Starting with my donation items first. I hit jackpot at a few yard sales this summer and bought clothes for our church's back-to-school clothes giveaway.
Problem is that i have to STORE them until next August. I bought myself one of these:
image from
drugstore.com
A space bag. I think I got the "sweater" storage one. Going to try it out today and see if it is all that it is cracked up to be!
After that I am tackling our medicine storage.
If you saw my pantry you would tell me I should start there. Well. To that I say
"No one starts mountain climbing by going to Everest!"
I have to start
smaller
, with
goals that are achievable
and won't burn me out. Baby steps.
If you don't hear from me soon, call for help, I may be trapped inside the space bag.